REPAM the Pan - Amazonian Ecclesial Network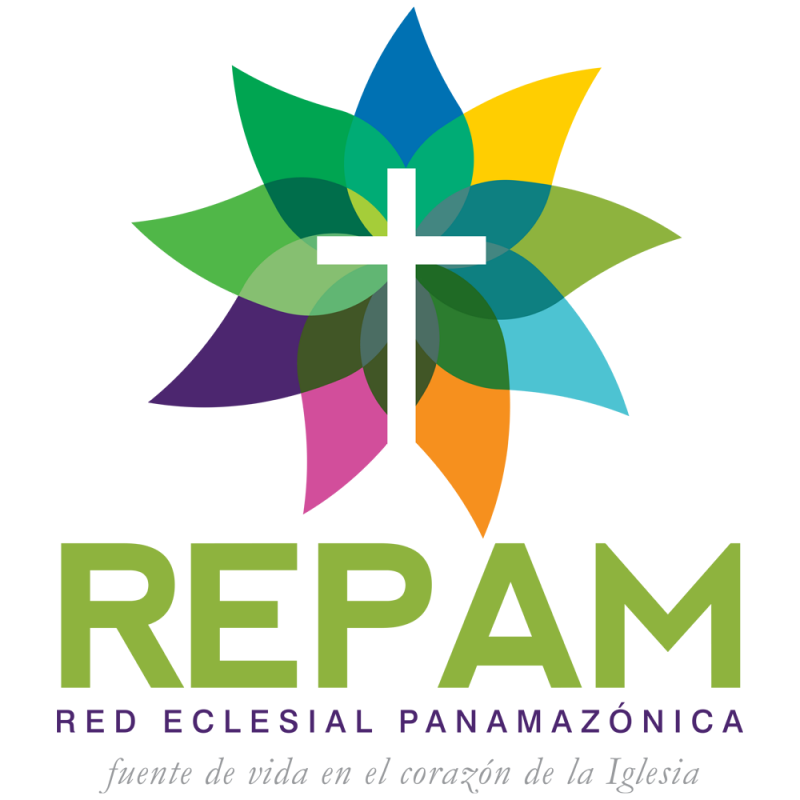 REPAM was set up in 2014 in answer to the grave concerns of Pope Francis and the Latin American Church regarding the "deep wounds that Amazonia and its peoples bear". It embodies the promise Pope Francis made in the Amazon town of Maldonado, Peru, to affirm "a whole-hearted option for the defence of life, the defence of the earth and the defence of cultures".
REPAM stands for the Red Eclesial Pan-Amazónica, or Pan-Amazonian Ecclesial Network. Its work includes:
Enabling indigenous leaders to be heard on the world stage: REPAM led a delegation to the European Union in September 2018 with two indigenous leaders from Brazil detailing rights abuses on their territories. Community leaders spoke at the UN in April 2018 on human rights violations and environmental destruction in Peru and Brazil.
Creation of a School for the Promotion of Rights to train community leaders and pastoral workers in their human and environmental rights.
Support for human rights defence cases: REPAM took part as an advocacy agent in a hearing at the Inter-American Commission on Human Rights (IACHR) to defend territorial property rights of local communities.
Dialogue between the Church and indigenous peoples' communities. REPAM also seeks to reach communities the Church may not easily access.
Protection for the 137 'contactless tribes' of the Amazon and affirmation of their right to live undisturbed.
Mappings of the Amazon.
Communications: radio programmes to share the messages of the encyclical Laudato Si; support for 30 indigenous youth communicators in Ecuador.
Contacts of the REPAM
Executive Secretary: Mauricio López Oropeza - mlopez@redamazonica.org
Reference for the National REPAM: Romina Gallegos - rgallegos@caritasecuador.org
Related note
Press Conference: Presentation of the REPAM in the Vatican
Obispo delegado REPAM NACIONAL

Coordinador Gral.

Contacto

REPAM BOLÍVIA

Mons. Eugenio Coter

P. Fabio Garbari

garbarifabio@hotmail.com

REPAM COLÔMBIA

S.E.R. Mons. Joaquín Pinzón

Elena Gómez

elenagomez@cec.org.co

REPAM PERU

S.E.R. Mons. Alfredo Vizcarra

Ismael Vega

ismaelvega@caaap.org.pe

REPAM EQUADOR

S.E.R. Mons. Rafael Cob

Mauricio López

mlopez@redamazonica.org

REPAM SURINAME

S.E.R. Mons. Karel Choennie

P. Paul Martin

regsupguy@gmail.com

REPAM VENEZUELA

S.E.R. Mons. David Divasson

Eneymar Bello

repamvenezuela@gmail.com

S.E.R. Mons. Erwin Krautler

Hna. Irene Lopes

amazonia@cnbb.org.br
| | | | |
| --- | --- | --- | --- |
| | Obispo delegado REPAM NACIONAL | Coordinador Gral. | Contacto |
| REPAM BOLÍVIA | Mons. Eugenio Coter | P. Fabio Garbari | garbarifabio@hotmail.com |
| REPAM COLÔMBIA | S.E.R. Mons. Joaquín Pinzón | Elena Gómez | elenagomez@cec.org.co |
| REPAM PERU | S.E.R. Mons. Alfredo Vizcarra | Ismael Vega | ismaelvega@caaap.org.pe |
| REPAM EQUADOR | S.E.R. Mons. Rafael Cob | Mauricio López | mlopez@redamazonica.org |
| REPAM SURINAME | S.E.R. Mons. Karel Choennie | P. Paul Martin | regsupguy@gmail.com |
| REPAM VENEZUELA | S.E.R. Mons. David Divasson | Eneymar Bello | repamvenezuela@gmail.com |
| | S.E.R. Mons. Erwin Krautler | Hna. Irene Lopes | amazonia@cnbb.org.br |
***